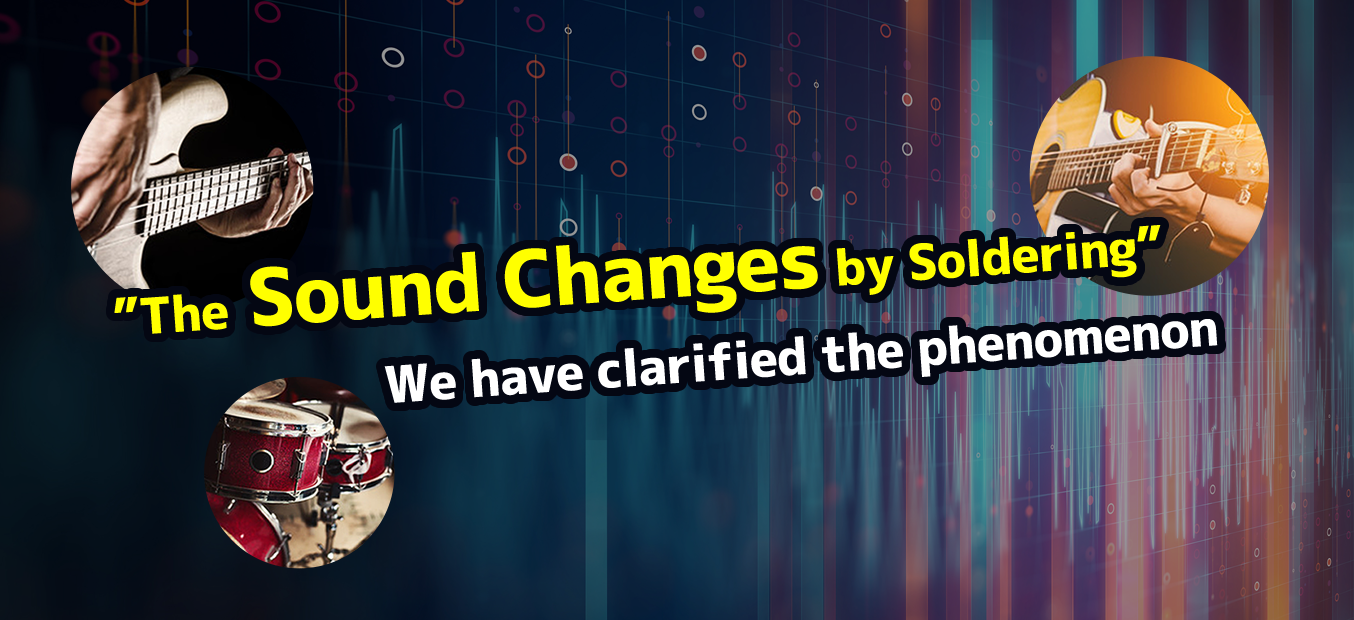 "The HMX Series for Audio Grade Solder has excellent double volume(overtone) and very fast sound start-up."
How to use: We want you to try electric guitar / bass, effectors, audio amplifiers, recording equipment, and more.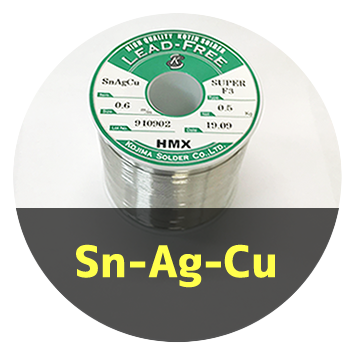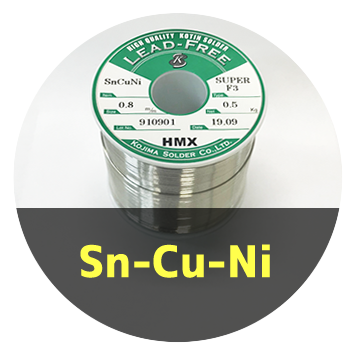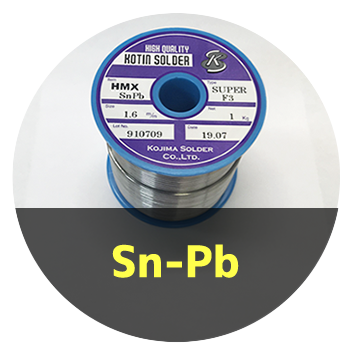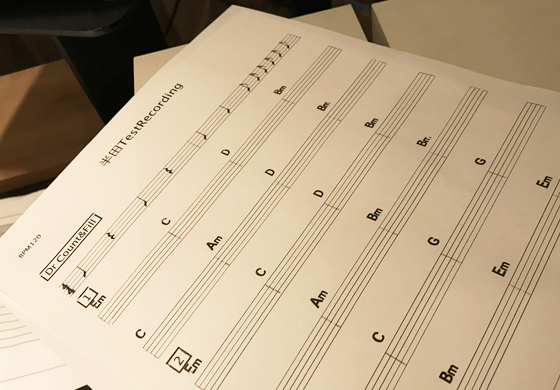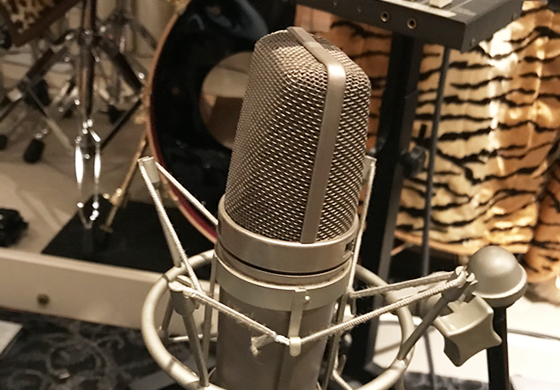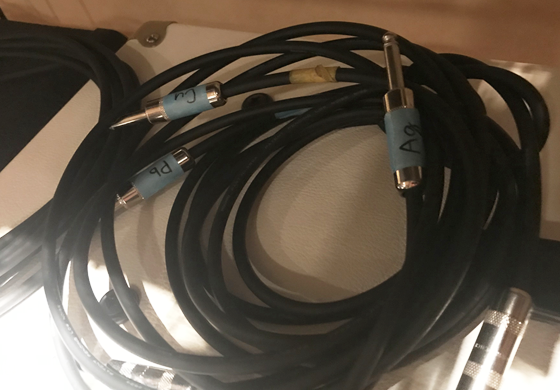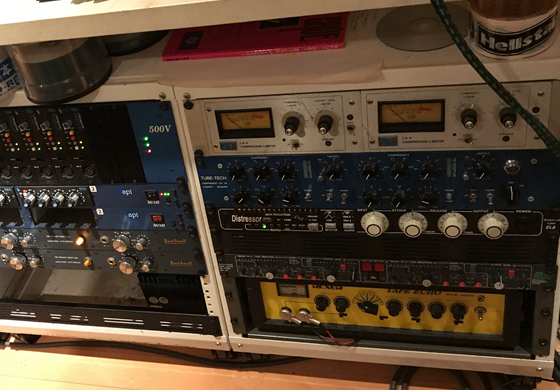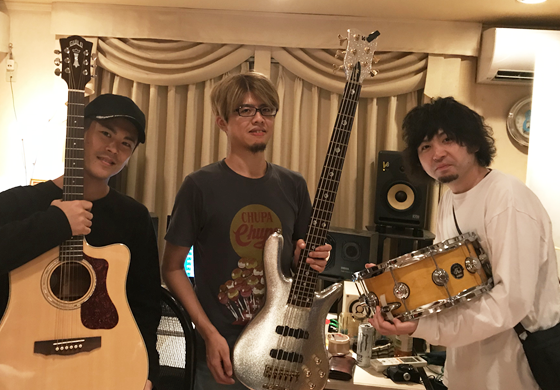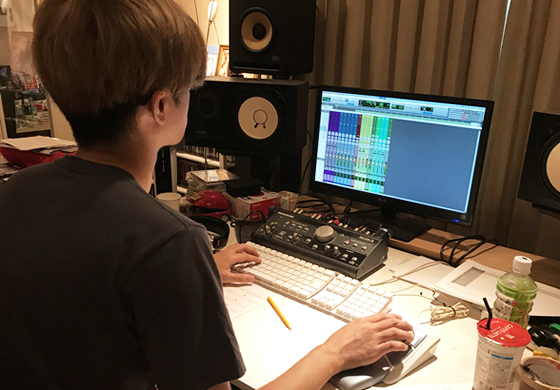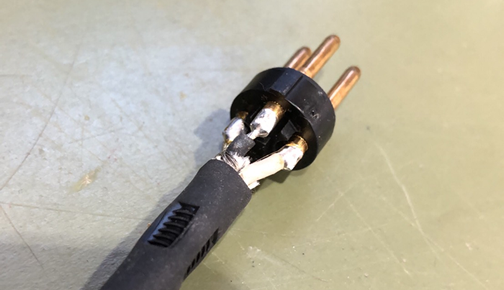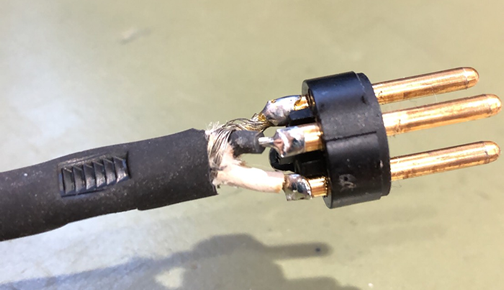 Drums
Kick atm25 & Aurora GTQ
Snare SM57 & Aurora GTQ
TopAmb C451B Stereo & Brent Averill 1272
AGt
U67 Tube & Aurora GTQ
C451B & Aurora GTQ
Bass
HDDI & Brent Averill 1272
48kHz 32bit float Recording


Song title:Muse is in the details
Composition and arrangement:Toshiaki Yanagi
Conventional audio grade solder
Kester44
※You will understand the difference between the sample sound source for each instrument.
You can also check the comparison sound source for each instrument on request,
so please feel free to request from here.
※Compatible with various alloys.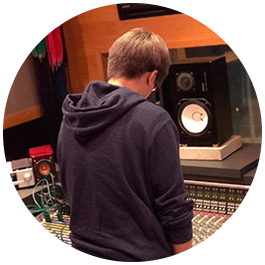 Toshiaki Yanagi(Recording engineer/bassist)
website
From the age of 19, he studied under Yoshihito Onda, an ex-member of JUDY AND MARY. He learned bass guitar and other musical sounds. Until he was 20 years old, he was active in his own band, and after the band broke up, he joined a variety of bands and units as a support bassist participating in live concerts and recordings. While he was active as a support bassist, he started studying to be a recording engineer at the same time. He continued to work as a bassist, and from around 2007, he started to be involved in major/independent recording and mixing. He excels at thick recorded sounds and vibrant mixing with ride ranges. He participated in works produced by Yoshihito Onda, and many famous drummers appoint him.
KOJIMA SOLDER FACTORY CO., LTD. Audio Grade Solder HMX Series Review
Different from conventional solders that are supposed to be audio grade, the soldering makes you feel a sense of refinedness in the recorded sound and the replayed sound. It does not mean the reaction to the sound source is dull, but I had the impression that the reproduction of the sound source details was being done at an extremely advanced dimension.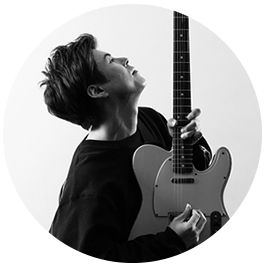 Kokei"CO-K"Takafumi(Guitarist)
website
He performed on the stage of Yokohama Arena and started his career as a professional. He has abundant experience performing on stage, has a solid ability to perform in any genre, and does excellent stage performances. With these, he established his firm position as a support musician. He understands entertainment deeply and commands absolute trust as a performer who can control the field. He has been appointed as bandmasters even in arena-size performances and has many track records. He also has abundant experience in overseas performances as well. He has received high evaluations for arrangements in live performances, and in recent years, he has been working hard as an arranger. Aside from his own activities, he also focuses on developing musical talents, and works as the president of the music school, "Keion Juku."
KOJIMA SOLDER FACTORY CO., LTD. Audio Grade Solder HMX Series Review
First, it was an eye-opener that soldering changed the sound this much. Music consists of many elements overlapping, and how much quality you can form in the "mille-feuille" makes an unbelievable difference in intensity as the final output of spirit. Therefore, if you start to care about the soldering of all the parts, (as a guitarist would have many effectors), I can imagine a fantastic future ahead of it, and the kind of people who have a strong sense of inquiry would be addicted to soldering for sure. I'm looking forward to the future of it.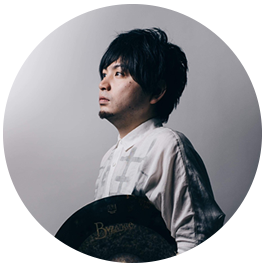 Takatoshi Iwasaki(Drummer)
website
He entered the school MESAR HAUS and learned about specialized knowledge and techniques. He started professional activities while he was in school and participated in CD projects of major labels. He studied drumming under Kozo Suganuma, Kazuaki Misago, and Koichiro Kubo. He is known for performing with a steady groove and is proficient from R&B, pops, to hard rock. Currently, he is active in a variety of fields, such as supporting artists, doing live sessions, his own band activities, and teaching younger generations.
KOJIMA SOLDER FACTORY CO., LTD. Audio Grade Solder HMX Series Review
KOJIMA SOLDER FACTORY CO., LTD. Audio Grade Solder HMX Series Review
Up to now, I thought the type of mic changed the drum sound, and I never thought that the soldering used on the cable could change the sound of the drum. First, you can control how thick the sound is. Next, you can control how vibrant the sound is. Drum sets use a lot of mics, so I think the effect of soldering is great. Be sure to try it!!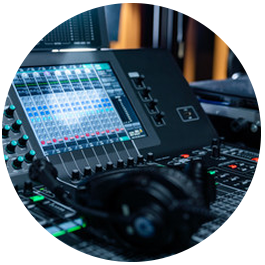 HUMPBACK engineering Takahiro Toda, President (HMX Series Dealer)
website
After working for the Kurosawa Musical Instruments Store, he established "HUMPBACK engineering. He is active as a multi-engineer widely working on musical instruments and recording equipment in areas like repairing/making/remodeling, recording, mixing, mastering, and live audio equipment. He also instructs younger generations as an instructor in craft and repair at Kunitachi Music Academy.
KOJIMA SOLDER FACTORY CO., LTD. Audio Grade Solder HMX Series Review
A special point of the HMX series is the speed at which the sound start-up.
Band balance changes depending on the composition, but all models have a minimal accent in sound and accurately express attack part details that are central to the performance. Even subtle overtone starting can be replayed without any loss, so you can feel a hot sense of overtone and sound pushing out that you could only get with vintage solders, and still at the same time, there is no strange exaggeration. I feel that it has a quality, unlike any other product in the past.




Kojima Solder Co., Ltd.

"Toshiaki Yanagi" Review of sound tone by product
Sn-Ag-Cu
It has one of the most amounts of information in all the bands, and the impression is that words like "modern" and "hi-fi" suit the best. It not only sticks in a simple flashy manner, but it captures without giving up until the sound retreats. It is unlike any other existing soldering with silver. When recording, it captures subtle changes in the touch of your hand, so you could say that professionals would tend to like this product. It would do a good job when recording string instrument sounds like guitars and violins.
Sn-Cu-Ni+Ge
I felt it has the most ideal semi-cylindrical frequency characteristic. While maintaining the amount of high-frequency information to make it not feel plain, it seems to contribute significantly to mid-frequency resolution and stereoscopy. It has the potential to be able to hear the cutting ends of sounds when you listen carefully. You will not go wrong with choosing this solder as the first choice when recording vocals.
Sn-Pb
I have listened to the sound of mainly lead solders for a long time, but I barely felt the slowness unique to the lead produced sounds. You can feel absolute comfort in the richness of the mid-frequency, and as the new lead solder approach, I felt it was a perfect finish. From the perspective of a recording engineer, I consider it will be used a lot for summing bass tracks.

"Kokei"CO-K"Takafumi" Review of sound tone by product
Sn-Ag-Cu
This one seemed to have the vibrant part at the top coming out to the front, and in total, the range seemed to have widened, and it was the most hi-fi. When you listen to it on its own, it was magnificent with flashiness and profoundness, but mixed in an ensemble, it starts fast in the upper band, so sometimes it may sound light, but as the range is wide, it may have the most range of width. I think many guitarists like this because it is the most vibrant. (lol)
Sn-Cu-Ni+Ge
It has a different sense than lead in the sense that profoundness is added. I think it is suitable for instruments like acoustic guitars where the low tone is vital. Sometimes, the low tone could just be a sound distortion, but I could solidly hear the presence of the low tone as a pitch. In terms of acoustic guitars, it feels terrific playing it.
Sn-Pb
Compared to standard tin-lead solders, the sound output from the speaker seems to form a precise sound image. What this means is that it has a broad and stable sense in the mid-frequency, so it would match musical instruments that value these bands. The best way to express it is that it sounds committed.

"Takahiro Toda" Review of sound tone by product
Sn-Ag-Cu
It has a broad sense of range unique to silver, and fast starting unique to this series. These two effects create synergy to actualize overwhelming overtones and pushing out. Compared to others, it almost feels that the volume went up. It's so powerful that you may need to select the source, but it is guaranteed that you would want to hear all the sound sources you have all over again. For musical instruments, it matches bass guitars so well you won't be able to let go. Everything changes, including distorted guitars. The amount of information is the best, so try this solder first, and if you need to, you can take away things so that you can find the perfect point right away.
Sn-Cu-Ni+Ge
It has a warm thickness in the low-frequency, suitably extended high-frequency, and softness, and depth of the mid-frequency, which makes the perfect balance. It is a balance that matches well to the human auditory sensation. Although it has a resolution that allows you to hear to the detail, as a special expression, it is smooth and soft. The high-frequency range does not extend too much, yet it has an open resonance. It is the best sound quality for listening. The trend is the same in recording as well, as it is not pushy, and you can get a sound image that is soft and penetrates. It would do a fantastic job with live instruments, especially collecting the sound of vocals.
Sn-Pb
Maybe it's because my ears are used to listening to traditional compositions, but this one has the best band balance that makes me feel comfortable after hearing it. It has a low center of balance like lead (Pb) but has a resonance with grit in the mid-frequency, yet it doesn't have the dull sound, which is the weakness of lead. Although the extension in the high-frequency is inferior to silver, the start of high-frequency within the band is extremely fast, so you don't feel much of a disadvantage. When listening, the source with a sense of lo-fi creates a soothing heaviness when replayed. For musical instruments, it would match instruments like single-coil electric guitars and parts where you want to bring the sound image to a low position.



Kojima Solder Co., Ltd.